After 59 days of pain and suffering... (really meh?) with the help of a very kind friend, David Neo, I managed to wet a line in the morning and in the evening with him and JK. We had fun! Fishing is so fun but the fellowship among flyfishermen is even more precious than gold. We cant wait to get together and fish again.
In the morning, while waiting for David's arrival, I was greeted by a giant moth which made a about 30s dance right infront of me before settling down on the the beam. With the faint morning light and slight drizzle, the atmosphere is mysterious and warm to me... I havent been stepping out of the house for so long... so long...
This is the mentioned moth.
I am really glad that I have friend like David and of course the rest like JK, Nick Matt, Russel, Wei, Fred etc to lighten my days when I was confined to quarters. Their kindness and thoughtfulness touched me and I want to thank everyone of them who had made the effort to visit me and helped me to get my fly materials and food too... (alot more)... Thank you very much my dear friends!
David arrived and greet me with a big grin. It has been so long since we last fished together. We were excited and he assured me that with that little magical fly, we would be having lots of good clean fun! Indeed. The day is so enjoyable and fruitful that it would always leave a mark in my mind... I could still hear my Abel TR Light ringing in my ears...
I am tired and not going to write much here. The biggest moment of the day is to hook up a estimated 3.5 - 4ft patin on a size 14 fly with 6lbs tippet. I dont remember how many runs did the fellow managed but I could only remember my fingers were almost going to cramp after 35mins of hard fought battle. We tried several times to land the fellow with a net but we never made it and indeed, we really didnt make it too after 35mins of battle. The tippet finally gave way and the patin got away. My fingers were trembling and my right arm was aching. 35 mins of tug of war using a Black Hole Harvest TR 0 wt... priceless. Although I lost the battle but the adernaline rush is really awesome... awesome... my ears are still ringing... Oh yes, I lost a pinky kalui too which is close to David's trophy. My pinky managed to dash for freedom by snagging me... After MIA for so long, the fish went to school while I was away??? *puzzled*

This is David's pinky kalui with the magical fly I mentioned earlier. Now I understand how come he has 20 of them in his pocket... hahaha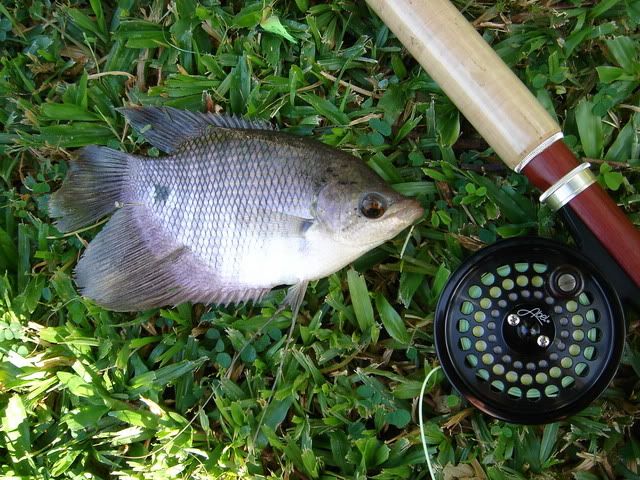 My first fish of the day. A little kalui. So cute, aint it?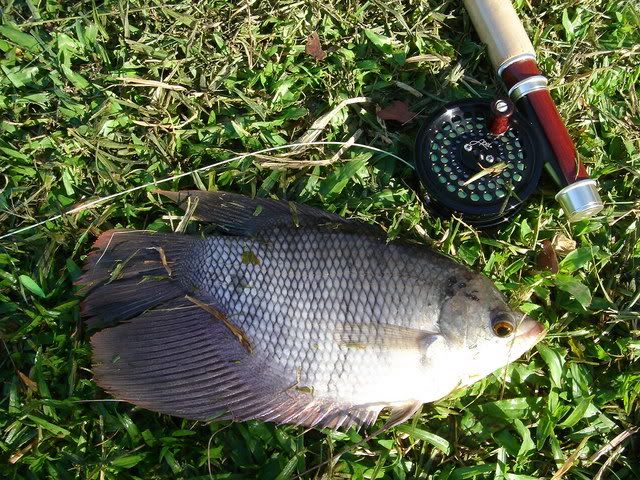 Second one. It got bigger.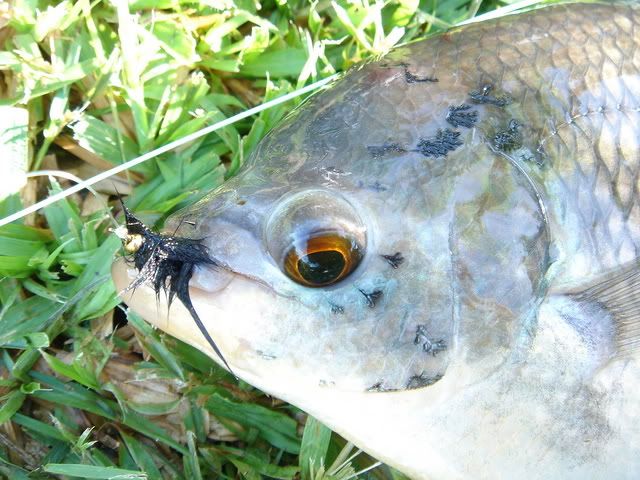 Third one, bigger one...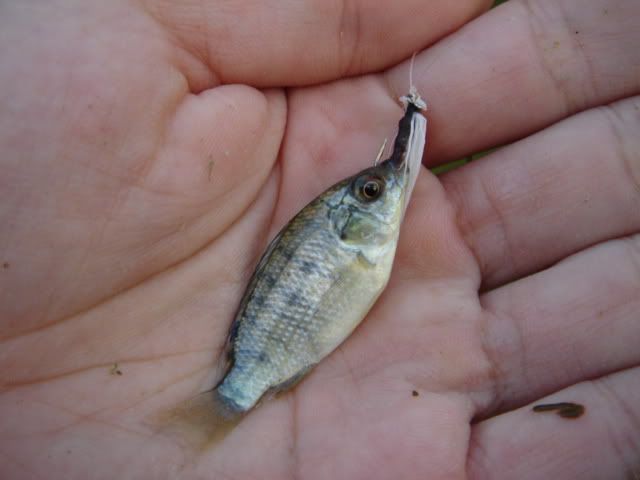 Six fished landed and lost many. Look at the smallest one, that hook is a size 14!!! This little one is so fierce and cute!!!
I will be back for more...
Thank you David, JK and Nick Matt who helped to make my day. *grins*